21 Feb

Fun Staycation Ideas For Young Families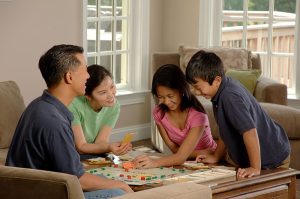 A vacation is a great way to get away from it all – to relax and enjoy some time off.  However, sometimes, a full-fledged vacation is out of the question, especially when young children are involved.  They can be expensive and time-consuming, and travelling with kids can sometimes be more stressful than just staying home!
A good compromise is a staycation – things and activities you can do to take a break from your normal routine and enjoy some time off, without all the hassles of travel.  Here are some ideas that let you shake up your normal routine – without shaking up your budget.
Hotel Excursion
One of the neat parts of a vacation – especially for young children – is the excitement of getting away and experiencing a new environment.  You don't have to leave the area to stay in a hotel, however – spending a night there, as part of a day out and about, can be a fun and exciting way to vary up the regular routine.
Tourist in Your Own Town
There are so many great things to do just here in Toronto that we don't always take advantage of – not unless guests or company comes along.    When was the last time you visited Ripley's Aquarium?  Or checked out Centreville Amusement Park?  Or went to the top of the CN Tower?  Some of that is very touristy – but you're on a "staycation"!  Be a tourist in your own town and check out some of the things you might normally not go see!
Game Night
If staying indoors in your staycation is more your thing, bust out those old board games and make a day of it!  Some pajamas, nice snacks and a day of games can be a great fun time for everyone involved.  When was the last time you pulled out Jenga or Clue?  What about Twister, or Simon?  Have a day to enjoy some old classics, and you're sure to have a great time.