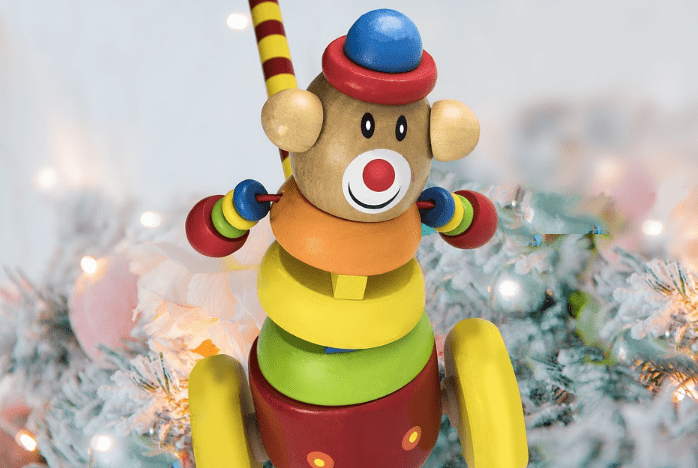 18 Dec

Hottest 10 Christmas Gifts for Preschoolers

Christmas is right around the corner. From holiday books for toddlers to games that foster your child's imagination, there is no better time to give your precious child a gift that they will love. What are the hottest toys for 2018? Let's find out!
Favorite Christmas Books This Year
Parents can't go wrong with a favorite book. From classic holiday books for toddlers like how the Grinch Stole Christmas and The Polar Express to Eric Carle's delightful Dream Snow, enjoy spending hours with your little one snuggled together reading a favorite. Books encourage more than family memories. They work on a child's cognitive development and help them expand their vocabulary. Not to mention priceless quality time! Some other favorite Christmas books are The Tale of the Three Trees, Room for a Little One, and Llama Llama Jingle Bells.
Cars and More!
Your toddler will spend hours playing with the TOP BRIGHT Toys Race Track. The simple racing playset includes small cars and a fun colorful wooden car ramp. Holy Stone RC Cartoon Race cars let toddlers and preschoolers get in the driver's seat with simple remote control and colorful design. The Skip Hop Zoo Bath Pull and Go Submarine floats and sinks in the bath and has an adorable animal character that will make your child giggle with joy.
Blocks and Building
Do you have a future engineer at home? The Playskool Explore 'N Grow Busy Gears toy and 23 Bees & Me Buddies in a bag are both enjoyable toys that encourage building and imagination. With colorful toddler-appropriate pieces, these toys bring hours of learning fun!
Early Learning
Want to buy your child a toy that is both fun and educational? Then look no further than the BEST LEARNING Mushroom Garden. Winner of the Family Choice Winner and Mom's Choice Gold Medal, this toddler toy includes light-up mushrooms and games that work on creativity, logical thinking, memory, and concentration. The Mushroom Garden is recommended for children twelve months and up.
Buy your child an exciting and fun educational toy this year. From fun cars and books to learning games, your child will enjoy hours of memory making Christmas joy!